Tournament Overview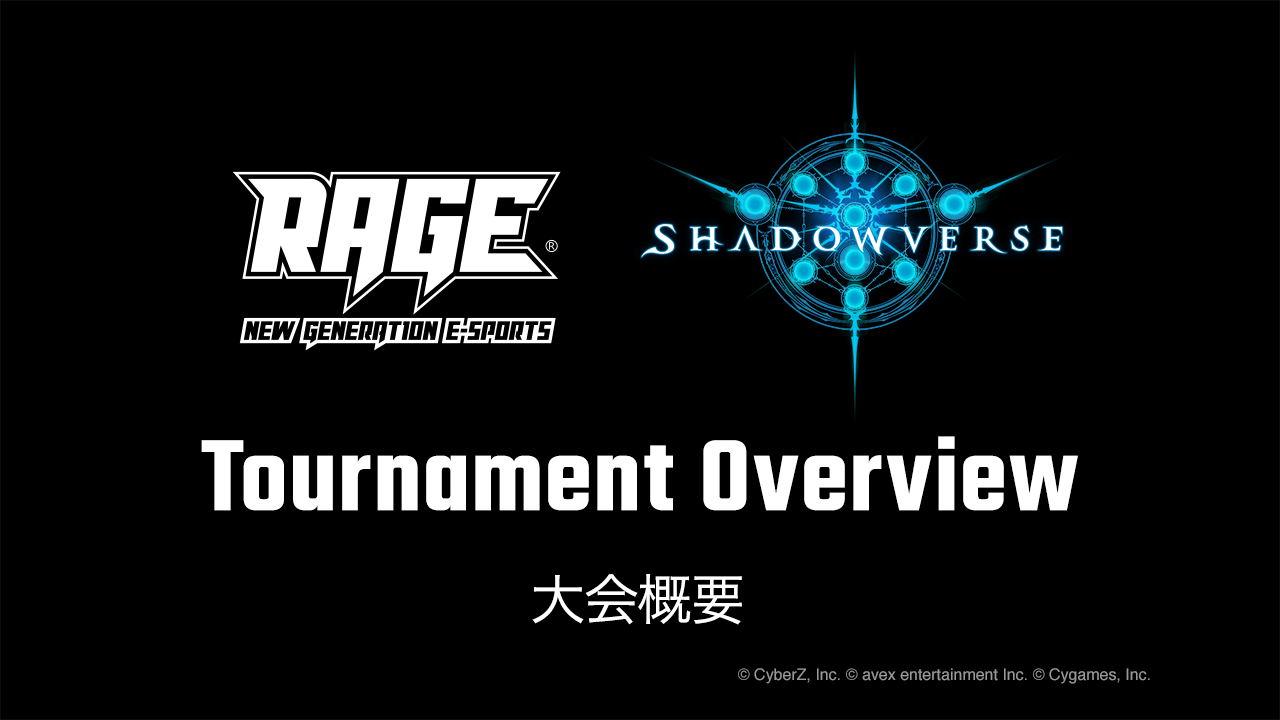 English
Competitive tournament featuring digital card game, Shadowverse.
The top 8 players in the Preliminaries will compete in the Grand Finals.
The 1st and 2nd place players will earn the right to compete in the Shadowverse World Grand Prix 2019.
Event Information
Sign-up period

June 3 – June 17, 2019 11:59 p.m. (JST)

Preliminaries

Day1

July 20 2019 (JST)
Group 1
Check-in: 8:00 a.m. – 9:00 a.m. (JST)
End: 4:30 p.m. (JST)
Group 2
Check-in: 12:00 p.m. – 1:00 p.m. (JST)
End: 8:30 p.m. (JST)
*Players will be assigned to either Group 1 or Group 2 at random.


Day2

July 21 2019
Check-in: 8:00 a.m. – 9:00 a.m. (JST)
End: 8:30 p.m. (JST)

Venue: Makuhari Messe International Exhibition Hall 3

Grand Finals

September 21, 2019 (JST)

Venue: Akihabara UDX

Participation fee

Free of charge

Player Eligibility Requirements

Players' date of birth must be before July 20, 1999.
Must present a passport when checking in to the tournament.
Must be able to submit the necessary documents (e.g., temporary visa) to Immigration as necessary.
Must be able to communicate fluently with the staff in Japanese or English.
Please see the Tournament Rules for more on Player Eligibility Requirements.